Welcome to the "Middle East Regional Bankruptcy Reform Initiative" Compendium
This Compendium is a web-based application developed in the context of the "Middle East Regional Bankruptcy Reform Initiative" Project implemented
in Egypt and Jordan by the Arab Center for the Development of the Rule of Law and Integrity (ACRLI), with the support of the Middle East Partnership Initiative (MEPI).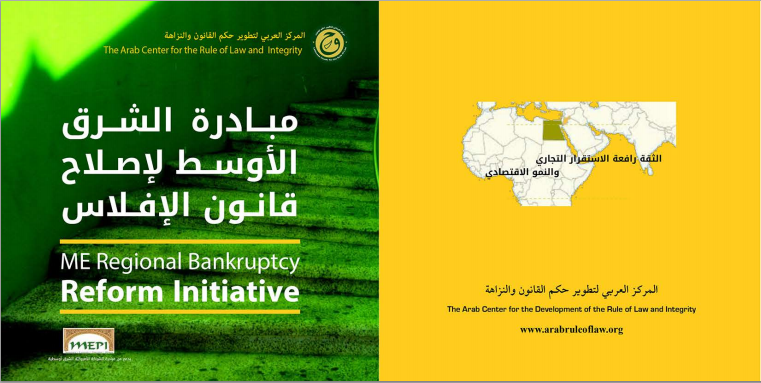 This project aims at promoting and raising confidence in business and commerce in both Egypt and Jordan, through establishing and activating the concepts of the rule of law in the trade and business sectors. Continue reading
Understand the Issue
A number of recent studies have pointed to the fact that well-functioning, transparent, and effective insolvency resolution mechanisms are vital to a vibrant economy. When the mechanisms work well, all stakeholders benefit, including employees, creditors, regulators, and shareholders. Insolvency resolution mechanisms should assist viable companies to continue functioning while they restructure their debt and ultimately benefit government tax collection, creditors, employees, and owners. There is growing awareness in the region that the current bankruptcy laws are out of date and inhibiting economic growth.
The improvement of bankruptcy measures enhance lending and entrepreneurial endeavors in the region as well as increase the likelihood of keeping viable businesses operational while they restructure debt and preserve employment. The Middle East Regional Bankruptcy Reform Initiative will work on reforming bankruptcy laws in the MENA region through increased rule of law for businesses in order to stimulate economic growth.